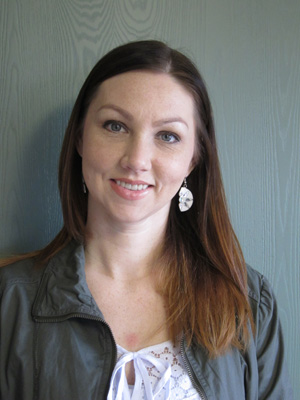 Jessica has been working for Jamestown S'Klallam Tribe since 2014, and has continued to enrich the Youth & Teen Programs within the Social and Community Services Department, supporting social growth and educational opportunities, and adventurous experiences for all of the children and teens who participate.
The quarterly Jamestown Employee Honor award recognizes employees who:
Go above and beyond by providing exceptional service
Demonstrate creativity resulting in cost savings or efficiency
Play a key role as a volunteer for tribal functions/events
Demonstrate a high level of initiative.
Nominated by Dustin Brenske, we are excited to share our 3rd Quarter Honoree!

Here are a few words about her positive impact here at JST!
"Jessica has shown an incredible amount of growth and passion for our youth and teen programs. The work can be demanding and not as recognized as other positions, but she continues to put every ounce of her effort into her community, children and their families to provide more programs and opportunities for all ages…
Jessica is immersed in her culture and finds a way to infuse it into the programs in such a natural way. Jessica's interaction with children and families of all ages is full of patience, love and value for the work that she does.
I would love for her to be honored not only for her direct work, but for being someone who is so gratifying to be a part of her growth as a leader and an honor to supervise."
"Thank you to everyone who took time to recognize their co-workers; keep those nominations coming!" – The Human Resources Department