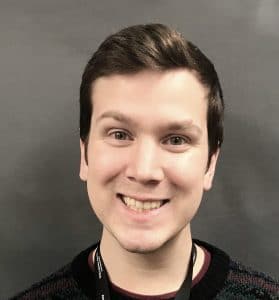 Please join us in congratulating Nick Grinnell of the Clinic Informatics I, who has been selected as our the 1st Quarter honoree for the Jamestown Employee Honor Award. Nick Grinnell was nominated by his peers, supervisors, and citizens, for this outstanding contributions to our workplace.
The quarterly Jamestown Employee Honor Award recognizes employees who:
Go above and beyond by providing exceptional service
Demonstrate creativity resulting in cost savings or efficiency
Play a key role as a volunteer for tribal functions/events
Act as an ambassador to the community
Demonstrate a high level of initiative.
Here are a few words about his positive impact here at JST!
"…He is a joy and a shining star! He is intelligent, creative, knowledgeable, passionate and engaged. He has an incredible working knowledge of Epic (our electronic medical record). He has helped to make the work process more streamlined and meaningful, more efficient and relevant for the user. Anytime I have a problem or question he is ready to help troubleshoot. He is kind, respectful and articulate in his support. He is a great teacher.
We are also working on a project that will hopefully shift the paradigm of care at the clinic, no small matter! He has made great contributions, and has bright ideas. He is so passionate, committed and caring. You can almost see the cogs turning in his mind as he articulates grand ideas and vision. His passion and enthusiasm is contagious. He is a big picture thinker- wants to benefit the Tribal Citizens, the patients at the clinic as well as create a model that will serve other communities.
His is a career I would love to watch and see where it takes him. He is bright beyond his years and his experience. Jamestown is fortunate to have such a talented Son and an employee!"
"Thank you to everyone who took time to recognize their co-workers; keep those nominations coming!" – The Human Resources Department
---
The Tribe Seeks Nominees for Employee of the Quarter Award (Form)